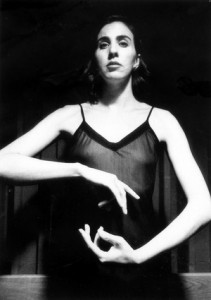 NMC Showcase – Five Innovative Artists
Saturday, December 4, 2010 7:30 pm
Steinberg Auditorium at Washington University
This concert is an opportunity to experience the creativity of five innovative regional artists as they present individual sets of recent work.
Eric Hall (electronics and processed instruments) is a composer, improviser, producer, and performer of electronic-based music, as well as an installation artist and DJ.
Zlatko Ćosić is an experimental filmmaker and video artist.
Lauri des Marais is a self-taught pianist who has a large body of work that includes solo piano, electronic ambience and avant garde arrangements.
Baba Mike Nelson – Sound artist and vocalist who works with indigenous instruments, fusing a genre bending meld of Asian, and African music with American sounds.
Ron Coulter is a percussionist, composer and sound artist who works with self-built instruments, an array of electronic effects and unusual sound sources.
Steinberg Auditorium at Washington University
Forsyth at Skinker
7:30pm