Thank you to the amazing crowd who came out to the our presentation of The Necks at KDHX…what a show! This April will see the last two concerts of our 57th season, and we will co-host two other special events this month as well – all of which are not-to-miss affairs, so please mark these down on your calendar now!
TYSHAWN SOREY'S ALLOY TRIO
Saturday, April 16th we will present Tyshsawn Sorey's Alloy Trio at The Stage at KDHX. Combining elements of progressive jazz and composition, NYC percussionist/composer Tyshawn Sorey sculpts a signature style for bass, drums and piano. Sorey is a 2015 Doris Duke Impact Award recipient. Details on the concert are here and the Facebook event is here.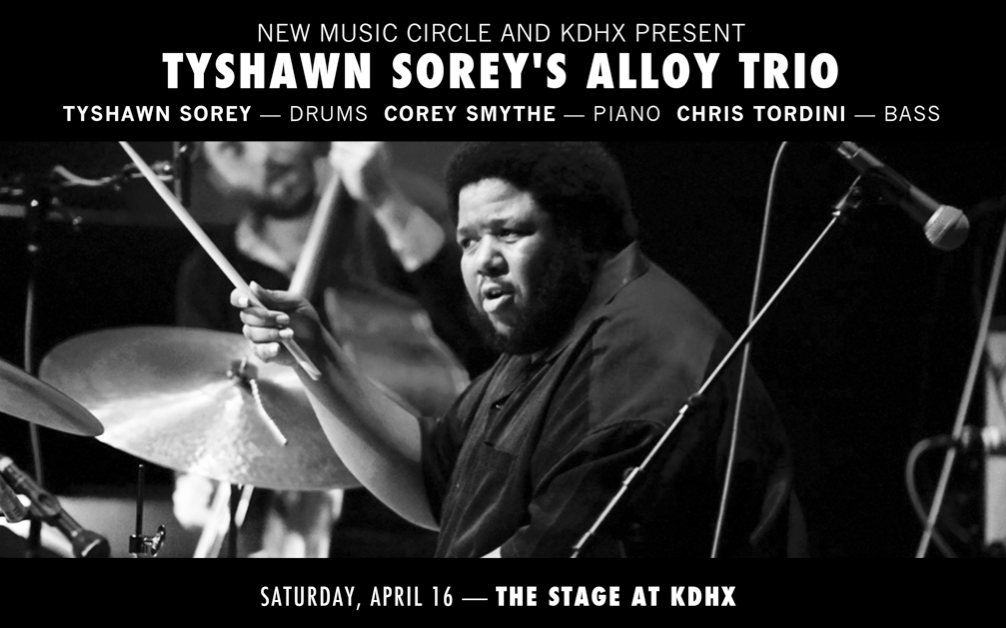 "…but Alloy is something else again. In its drift and clarity, it's more connected to a modern-classical music tradition — of, say, Xenakis and Feldman. It's gestural, and philosophical, and sometimes hard to get a fix on; it also sounds excellent in the close confines of the Vanguard."  – The New York Times
EXPERIMENTAL FILMS FROM POLAND (1940-1980) WITH LIVE SCORES BY 18&COUNTING, VERNACULAR STRING TRIO, AND CHRIS SMENTKOWSKI.


Tuesday, April 26th will see a collaborative presentation with St. Louis Public Library and Polish cultural presenter, St. Louis Polonia.  St. Louis acts, 18&Counting (Stan Chisolm), Vernacular String Trio (Cunningham, Andreotti, Weinstein), and Chris Smentkowski will each perform live scores to experimental films from Poland (1940-1980). This event will be free and open to the public. Details for the concert are here.
UPCOMING CO-PRESENTATIONS…
On Thursday, April 7th we will partner with The Luminary to present Tyondai Braxton. Formerly the front man of experimental-rock favorite Battles, Braxton creates works of mind-blowing scope, ranging from intimate solo pieces to large-scale symphonic works, incorporating electronic and modern orchestral elements. His critically acclaimed album Central Market has been performed by orchestras around the world, and his new multimedia installation HIVE recently premiered at the Guggenheim Museum in New York City and was released on Nonesuch Records. Fresh from a duo collaboration with Philip Glass, Braxton brings this ecstatic solo show, exploiting the edges of our ability to perceive the nuances of pop music production and pushing through the chasm of digital music to rediscover the human. Details on the concert are here.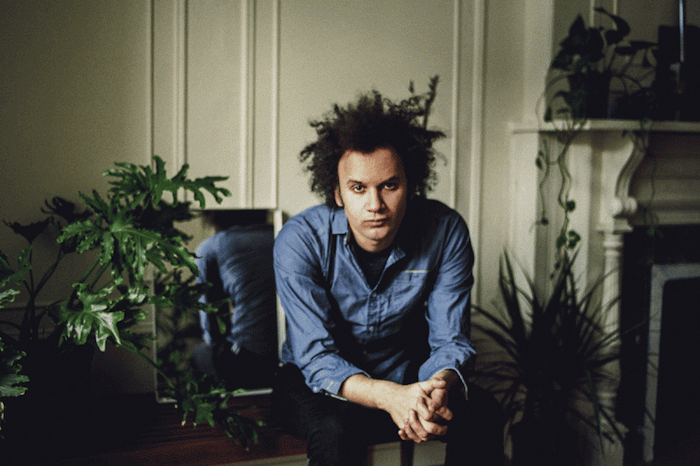 On Thursday, April 21st NMC will support a special visit by percussionists Hamid Drake (Chicago) and Adam Rudolph (NYC) at Joe's Cafe. Hamid Drake has graced St. Louis several times with his musical energy…last time was at our presentation of William Parkers In Order to Survive Quintet at Mad Art Gallery, and this event will mark a St Louis debut performance by Adam Rudolph. Details on the concert are here.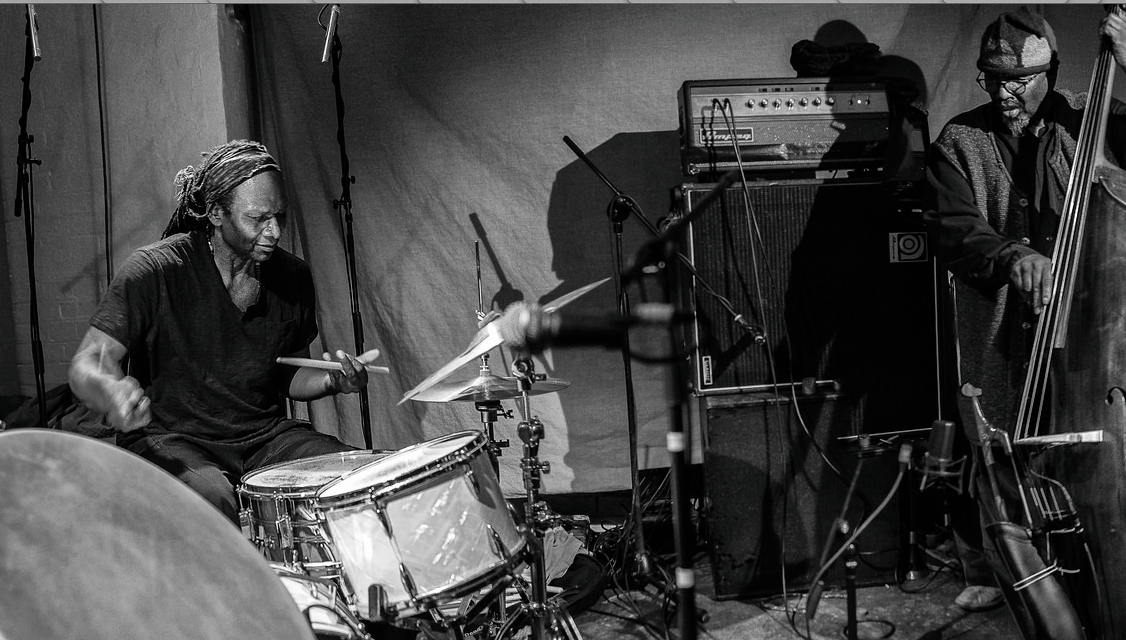 By the close of the 1990s, Hamid Drake was widely regarded as one of the best percussionists in jazz and avant improvised music. Incorporating Afro-Cuban, Indian, and African percussion instruments and influence, in addition to using the standard trap set, Drake has collaborated extensively with top free-jazz improvisers. Other collaborations include Don Cherry, pianist Herbie Hancock, saxophonists Pharoah Sanders, Fred Anderson,Archie Shepp and David Murray and bassists Reggie Workman and William Parker (in a large number of lineups).
Adam Rudolph (born September 12, 1955) is a jazz composer and percussionist performing in the post-bop and world fusion media, perhaps most notable to date for his work with Yusef Lateef. Rudolph has released several albums as leader and has also recorded with such musicians as Sam Rivers, Wadada Leo Smith, Pharoah Sanders, Bill Laswell, and Herbie Hancock.