Saturday, January 28, 2012, 7:30 pm
Chris Corsano with Darin Gray and Dave Stone
Pre-show ambience provided by DJ Jeremy Kannapell
Plus free workshop — see below for details.
Chris Corsano, percussion
Dave Stone, reeds
Darin Gray, bass
Kranzberg Arts Center
501 N. Grand
St. Louis, MO 63103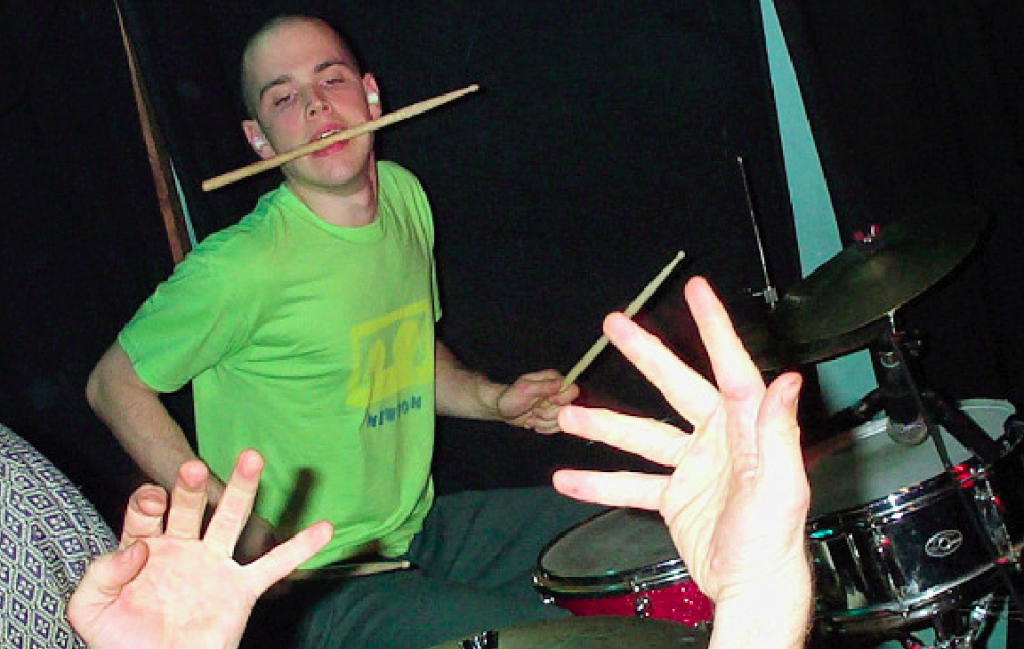 With an expressive palette born from having studied a variety of extended drum techniques, Chris Corsano's sound has become unique in both its rapidfire aggressiveness and its keen sense of space and tone, displaying a range of qualities not always found in the free music tropes.
Corsano has collaborated with a variety of artists: Björk, Sonic Youth, Jandek and Nels Cline, all the while maintaining ongoing partnerships with the likes of Akira Sakata, Paul Flaherty, Vampire Belt, Joe McPhee and many others.
This concert will find Corsano performing solo pieces as well as collaborating with two fixtures on St. Louis's experimental music scene, bassist Darin Gray, with whom he has toured Japan (in Akira Sakata's Trio), and saxophonist, Dave Stone.
Chris Corsano and Darin Gray will also lead a FREE WORKSHOP on improvisation and extended techniques. This event is free and open to the public.
Saturday, Jan 28, 12:00pm – 2pm