Friday, March 2, 2012, 7:30 pm
John Hollenbeck – The Claudia Quintet + 1
John Hollenbeck – drums/composer/piano
Theo Bleckmann – vocals
Chris Speed – clarinet & tenor sax
Matt Moran – vibraphone
Red Wierenga – accordion/piano
Chris Tordini – bass
The 560 Music Center Ballroom
560 Trinity Ave.
University City, MO 63130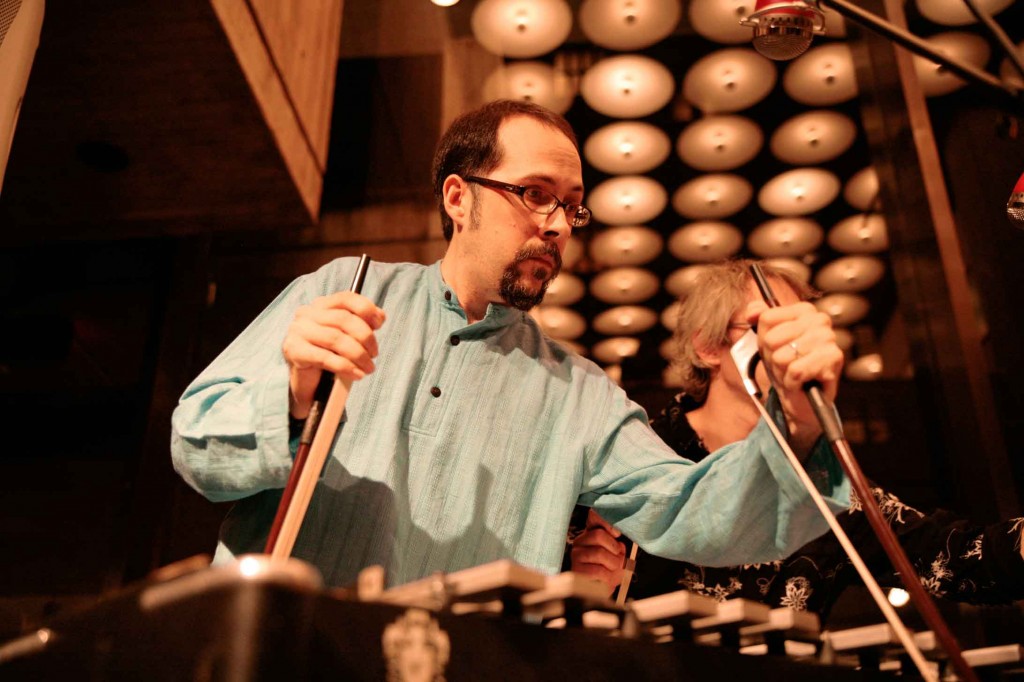 Formed by composer, drummer, and arranger, John Hollenbeck in 1997, the Claudia Quintet explores the outer perimeters of jazz while always maintaining a good sense of playfulness, employing a range of references from surf rock, to chamber jazz and electronica. These references blend together to form a unique musical synthesis, authoratively navigated by Hollenbeck, himself.
Over the past decade, both the group's recorded and 'live' outputs have been critically acclaimed in the jazz world, yet have still found appeal with audiences of widely diverse musical taste.
After receiving degrees in percussion and jazz composition at the Eastman School of Music, Hollenbeck moved to New York City in the early 1990's and has collaborated with many leading musicians and composers, such as Bob Brookmeyer, Fred Hersch, Tony Malaby, the Village Vanguard Orchestra, Kenny Wheeler, Pablo Ziegler and new music composer, Meredith Monk.
John Hollenbeck has been nominated for multiple GRAMMY Awards, including one in 2009 for his Large Ensemble and in 2011 for Best Instrumental Composition. He is featured in the March 2012 issue of Downbeat magazine.
Below is a two-part video of the Claudia Quintet performing Be Happy. Following that is an excerpt from a documentary where Hollenbeck talks about his approach to composition.