St. Louis musician and artist, Nathan Cook, recently led an interview with cellist/composer, 
Erik Friedlander
. Friedlander presents his new trio,
Black Phebe
this Thursday (March 16th, at The Stage at KDHX) – information is
here
.
---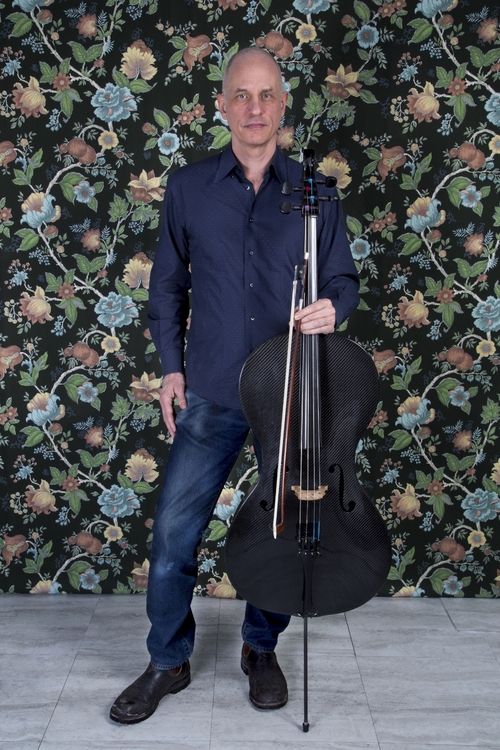 How did your new group Black Phebe come together and what is it about Shoko Nagai and Satoshi Takeishi 
that compelled you to collaborate with them on this project?
I've been working with Satoshi Takeishi for almost 20 years. He played in my Topaz quartet which released 4 cds over a 10 year period starting in 1999. He recently was a featured performer on the soundtrack I wrote for 
Thoroughbred
. I love working with Sato as he brings fireworks and energy to my music.  We started playing as a trio after an improv gig at The Stone where we played a whole set of completely improvised music.  I was struck by the chemistry we had as a group and I made a promise to myself to find more opportunities for us the work.  In 2012, we got together when I decided to record and expand the music I had just completed for the soundtrack of Nothing On Earth, a documentary about Murray Fredericks 
and his dangerous attempts to visit and photograph the stark beauty of the melting ice cap of Greenland. For months we worked closely together working on the the score…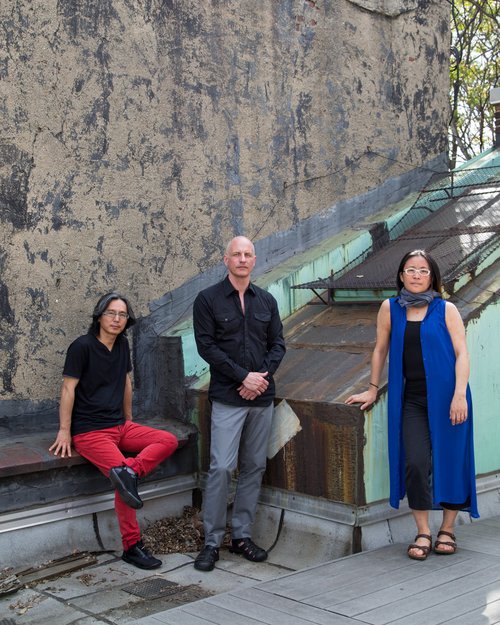 …later on the director and I collaborated intensely to get the score just right – as we had a stunning solo cello score at hand. As the director went on to complete the process of getting the film to the theaters, I felt a nagging sense that my job was still somehow unfinished….after a few sleepless nights I realized I needed to get into the studio and do more recording; "there are more possibilities to explore!".  I brought Sato and Shoko into the studio and set about reinterpreting the soundtrack as well as recording new pieces I had written.
With Rings I dug deeper into what the group's possibilities were. I discovered that Shoko's charismatic performance on accordion or piano changed the feel of the group depending upon which instrument she played.
---
As a musician and composer from NYC, what is special to you about the much discussed Downtown New York music scene? What led you to work so closely with John Zorn throughout the years?
When I stop to think about it I am always amazed by the number of great musicians there are on what people call the "downtown scene". It's a truly inspiring thing to behold and a joy to be a part of the community of musicians here in NYC.
John approached me over 20 years ago to play some games pieces (Hockey, Archery) on his 40th Birthday month at the old Knitting Factory. We hit it off pretty much right away and I've been lucky enough to continue to work with John since then performing on numerous soundtracks, a handful of Masada cds, some of his classical music, and now the Bagatelles. It's always inspiring to be around John.
---
In recent years you have composed several soundtracks for films such as Thoroughbred, which recently screened at The Sundance Film Festival. How does your compositional approach change for a score versus a regular studio album?
My father is a photographer and so I've been around images my whole life.  The relationship between music and picture has always been interesting to me.  The process of working with a director to create a score is a collaboration; but a collaboration in which the director has the final say and so it's much different from creating music with my colleagues in New York. When I'm in the studio with my bands, I have the final word.  It was difficult at first to reconcile myself to having a piece of mine rejected when I just knew it was perfect for the scene.  It's very tricky. You have to establish a relationship with the director, to gain their trust but also be able to move on when a favorite piece of music gets nixed.
---
Can you name a visual artist, a writer, or a musician/composer whose work has especially 
resonated with you throughout your life? 
Kiki Smith, Joseph Cornel, Schile, Balthus, Jerry Goldsmith, Mancini, Ennio Morricone,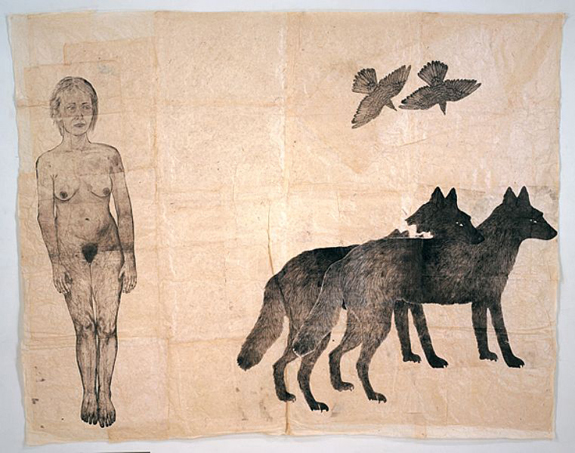 I've encountered classically trained musicians who found it very difficult to improvise. What is y
our perspective on performing composed music versus free improvisation?
I don't really believe in the idea of "free" improvisation. I mean I've used the term but I don't think it's free. I think of it as very fast composition..composition in the moment with all the tools available to any composer: dynamics, melody, accompaniment, harmony, rhythm, structure, pulse, meter, etc…it's all in play
---
Do you have any exercises or techniques for sharpening your listening skills?
Not really, curiosity is really the spark for everything. I try and stay curious. That usually leads to something.