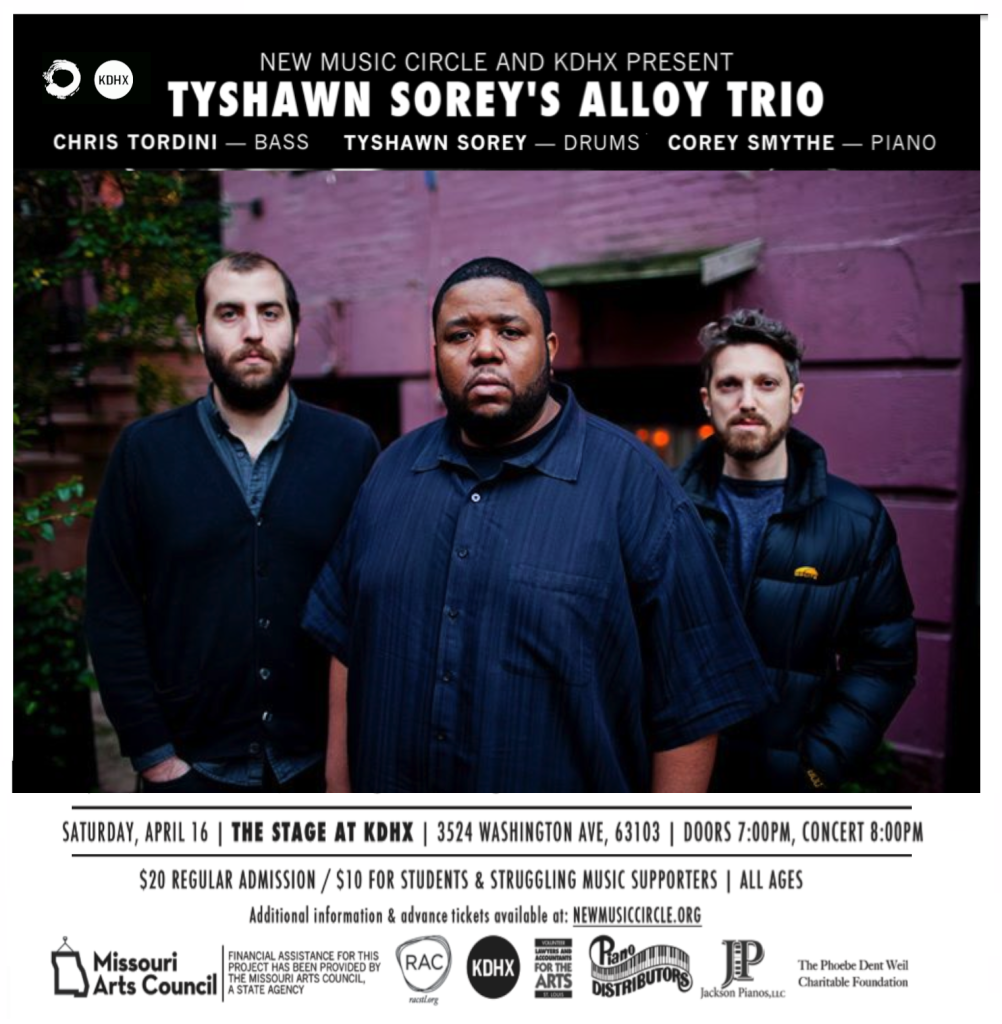 We have two final concerts for our 57th NMC season! Our second-to-last concert takes place this week featuring percussionist/composer, Tyshawn Sorey,  and will be one not to miss. We  hope to pack the house, and are offering  a special discount rate for this concert, $15 regular admission / $8 students & struggling music supporters. This discount admission is available by  using a promo code (type in "ALLOY") through our online tickets here.
St. Louis Jazz Notes wrote up a blog collecting clips of Sorey's various works here, and an excellent NY Times review of his 2015 residency at The Village Vanguard may be found here.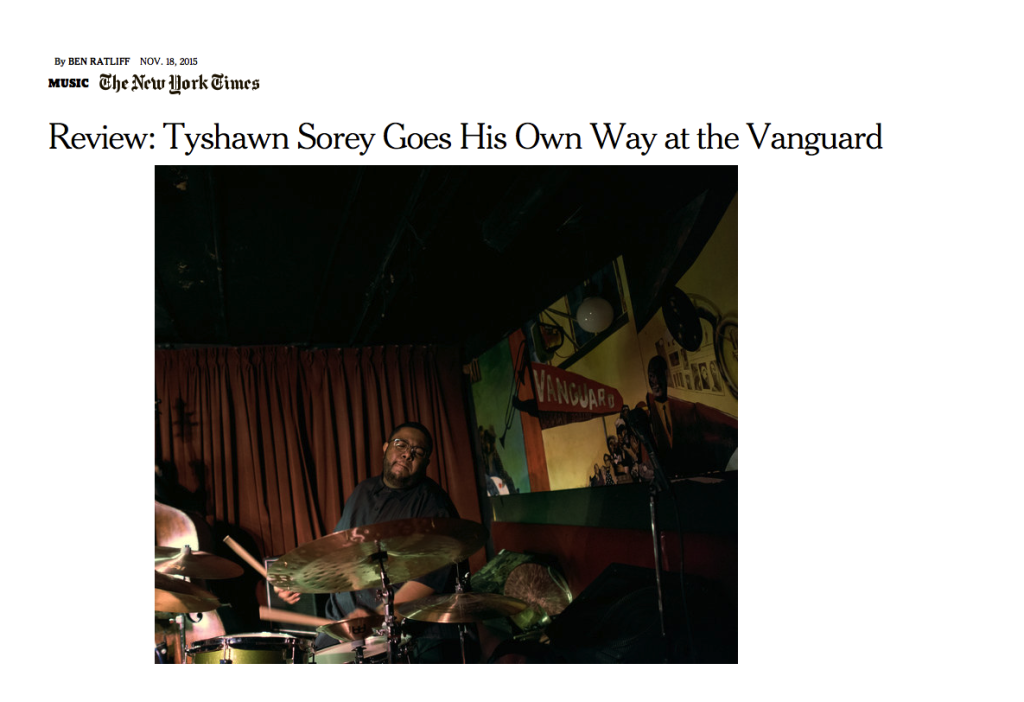 For over a decade he has remained one of the most prolific drummers in NYC, playing with the likes of Vijay Iyer, Roscoe Mitchell, Anthony Braxton. In his latest project, Alloy Trio, Sorey features original compositions with Corey Smythe on piano and Christopher Tordini on upright bass. The music combines technical precision with the raw  energy of improvisation, integrating elements of African diasporic, Western classical, and avant-garde musical genres within. Tyshawn Sorey  is a 2015 Doris Duke Impact Award recipient.