CAMA Event! – Craig Hultgren, cello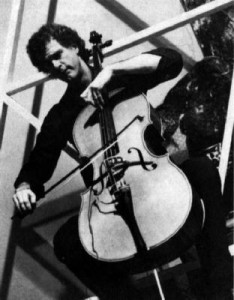 Saturday, March 5, 2011, 7:30 pm
The Focal Point, 2720 Sutton Blvd. in downtown Maplewood, just south of Manchester. A large public parking lot is located off Marietta Ave, just east of Sutton.
CAMA artist and cellist Craig Hultgren will present a concert of some of the 20th Century's most severe musical compositions that are associated with the music courses in contemporary music given in Darmstadt, Germany. The program features music by Maricio Kagel and others related to the Darmstadt school. The program will also present videos from this era of great musical experimentation. Joining Hultgren will be percussionists Stuart Gerber from Atlanta, Rich O'Donnell from St. Louis and cellist Tracy Andreotti from St. Louis.