Saturday, October 7, 2017
7pm doors / 8pm concert – tickets at door or advanced here
The Stage at KDHX
3524 Washington Ave., 63103 (map) – FB event page here
Steve Swell – trombone & compositions
William Parker – upright bass
Chad Taylor – drums
Jemeel Moondoc – saxophones
Dave Burrell – piano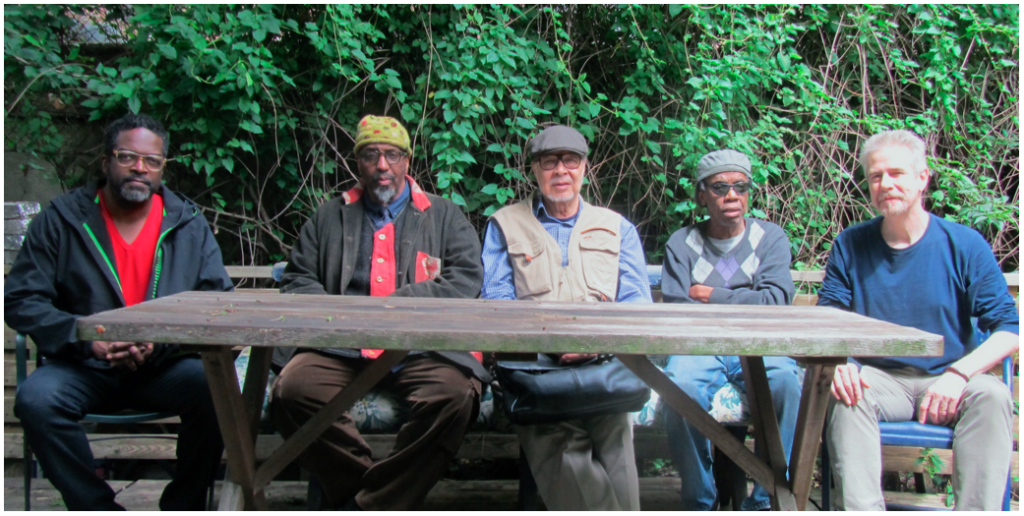 Veteran free-jazz trombonist and composer Steve Swell makes his St. Louis debut, performing with master bassist William Parker, drummer Chad Taylor, saxophonist Jemeel Moondoc, and pianist Dave Burrell. Long associated with New York's downtown avant-garde scene, Swell began his career in 1975, and since then he has built one of the most expansive and wide-ranging careers in jazz, touring and recording with artists such as Tim Berne and Ken Vandermark. His work as a collaborator and sideman is extensive, and significant partnerships include Anthony Braxton, Cecil Taylor, and John Zorn.
Dave Burrell is known for his solo-piano works as well as his collaborations with Archie Shepp and Pharaoh Sanders,. William Parker is an iconic musician who the Village Voice has called, "The most consistently brilliant free jazz bassist of all time". In 2013, he received the Doris Duke Performing Arts Award in recognition of his musical impact over the past 40 years. Jemeel Moondoc was a featured soloist for Cecil Taylor. Chad Taylor is a regular collaborator of Marc Ribot and Pharaoh Sanders, and continues his decade-plus role as percussionist in Chicago Underground Duo.
Workshops / Artist Talks by Steve Swell:
* Friday, October 6th – Steve Swell will lead two youth workshops at Lafayette Preparatory Academy (Soulard) – 10am – 12pm
* Friday, October 6th. 4pm – 5pm: Steve Swell Lecture at The Department of Music at Washington University. Event page HERE . (6500 Forsyth Blvd, St. Louis, MO 63105), Music Classroom Building 102. This Event is free and open to the public.