Please support New Music Circle's upcoming 58th season by joining us for an evening of drinks and DJ's on Wednesday, August 3rd (7:00pm – 9:30pm) at Tick Tock Tavern (3459 Magnolia Ave Saint Louis, MO 63118) located in Tower Grove East.
FREE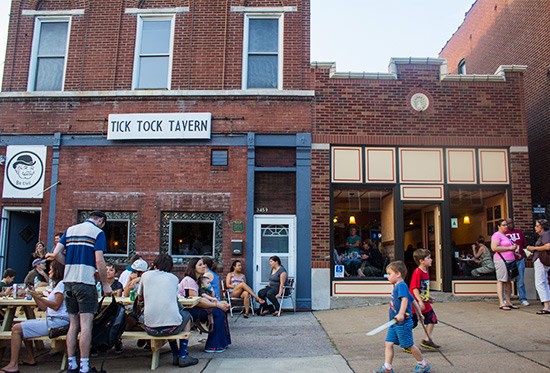 Tick Tock Tavern photo by: Mabel Suen
On August 3rd from 7pm-9:30pm  DJ's (Josh Weinstein & Jeremy Kannapell) will play records and raffle prizes (including CD's, LP's, and tickets to upcoming NMC concerts). All proceeds of drinks purchased during these hours at Tick Tock Tavern will help support New Music Circle concerts and workshops throughout the coming year.
Image: Okkyung Lee and Lotte Anker at Joe's Cafe – photo by Jarred Gastreich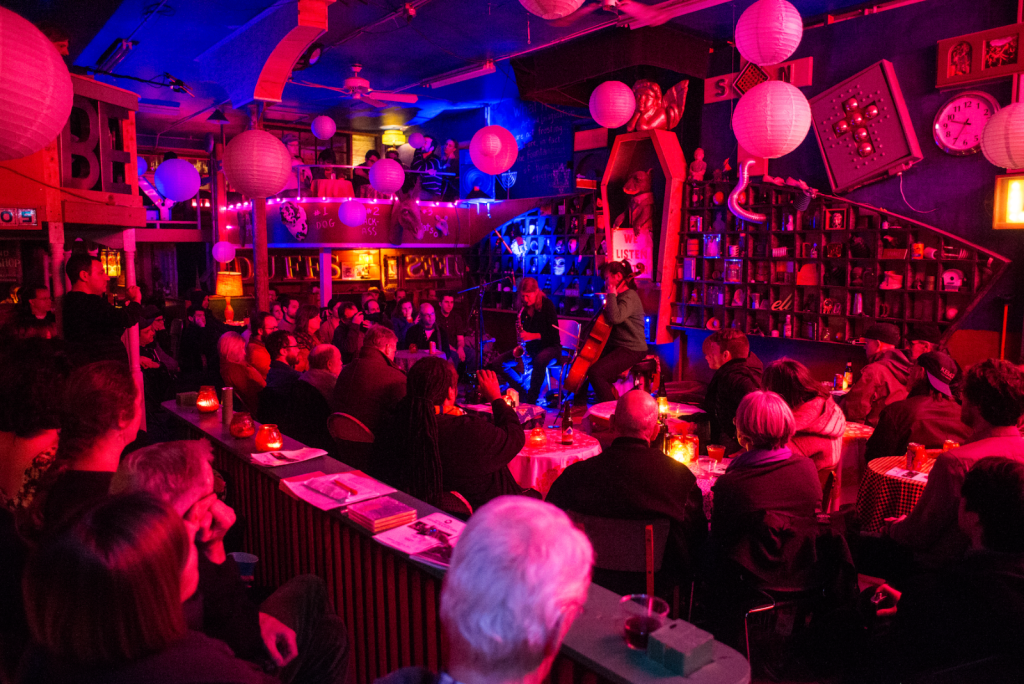 No cover entry! We hope to see you there!
About Tick Tock Tavern:
The new Tick Tock Tavern is a rebirth of the classic south-side joint of the same name and address by partners Thomas Crone, Steven Fitzpatrick Smith (of the Royale) and Fred Hessel.
Tick Tock Tavern is located in the Tower Grove East Neighborhood, two blocks east of Grand, on the corner of Magnolia and Arkansas. Street parking is available on Magnolia and Arkansas. Tick Tock is a cash only bar with ATM located inside.