Saturday, April 7, 2012, 7:30 pm
Frank Stemper
Composer Frank Stemper's 60th Birthday Concert
The Altgeld Chamber Players with Lucy Shelton, Soprano
Kranzberg Arts Center
501 N. Grand
St. Louis, MO 63103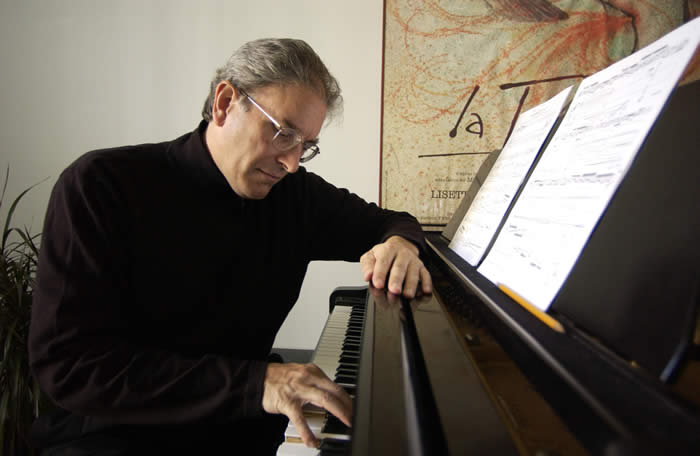 Composer Frank Stemper (Carbondale, IL) has been involved with new music for more than 30 years. His music for orchestra, chamber ensemble, voice and computer has been performed throughout the United States (at venues such as Carnegie Hall and the Kennedy Center) and in England, Germany, Poland, Japan and eight other countries.
Stemper works on the front lines of modern music, uniquely educating not only his university students, but general audiences and performers as well, many of whom are new or resistant to the avant garde, staging performances in untraditional venues, such as local bars.
Lucy Shelton is a highly acclaimed exponent of 20th and 21st century repertory. She has premiered over 100 works by composers such as Elliott Carter, Joseph Schwantner, Mario Davidovsky and Ned Rorem and has appeared with major orchestras worldwide including Amsterdam, Boston, London, New York and St. Louis. She has twice won prestigious Walter W. Naumberg Awards.
"...a new-music diva if there ever was one…"–The Boston Globe
The Altgeld Chamber Players is a "flexible instrumentation" ensemble composed of distinguished SIUC faculty and outstanding graduate students. The repertoire of this dynamic and exciting group ranges from cutting-edge contemporary works to the great classics of chamber music.
Detailed program notes are available here: Frank Stemper's 60th Birthday Concert.