Wednesday, March 28, 2012, 7:30 pm
Larry Ochs presents KIHNOUA
Larry Ochs — saxophones and compositions
Dohee Lee — vocals
Scott Amendola — drums and electronics
Trevor Dunn — bass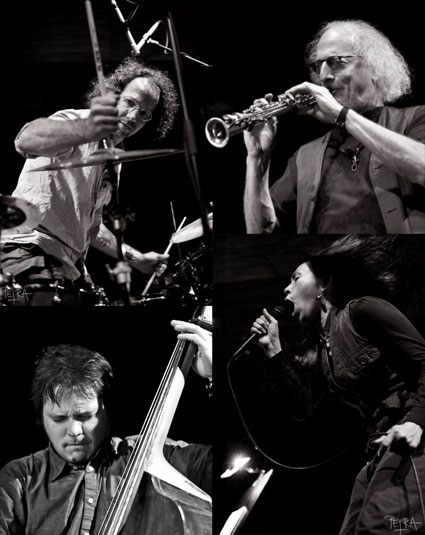 KIHNOUA is a term borrowed from ancient Greek that might have meant "the difference"; or for us now: "the unity of opposites". This is a San Francisco based ensemble formed by Larry Ochs in 2007 to explore new ideas and directions – on the one hand, oral traditions, and on the other hand, new-jazz spontaneity.
A long-time fan of traditional Korean p'ansori folk-singing and of Korean sinawi improvisation, it is with great anticipation that Larry Ochs presents music that intermingles the very new thoughts, sounds and structures of jazz (or perhaps better phrased as "Western improvised music") with influences from the ancient sounds of Korea and the folk-music / blues influenced music of Asia, Africa and the USA.
For sound clips, visit the Kihnoua Facebook page.
Kranzberg Arts Center
501 N. Grand
St. Louis, MO 63103